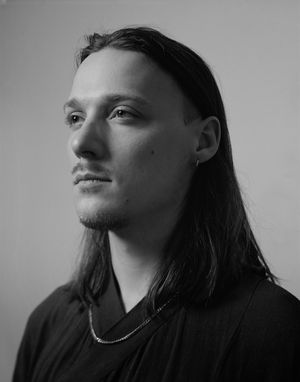 Bendik Baksaas
Bendik Baksaas is a composer and musician who uses electronics as his main instrument. On stage, Bendik artfully creates musical pieces from previously recorded music. Sounds are given a new context with synthesizers and electronic manipulation of environmental sounds, acoustic instruments (Hardanger fiddle, flute) and vocals. Through this process of contextualization, songs are imbued with new dramaturgy. Original and equally complex and pure, Bendik's live performances present the audience with unique pieces of art. 
Bendik's style and production are characterized by his interest in minimalist textures. He chooses his musical partners carefully. Once recorded, Bendik takes the qualities of their music as the center of concentration, around which he creates an ambient space with an attentiveness which amplifies the unique sounds of the original recording. Emerging from short rhythmic patterns, a fully detailed world can be observed. The repetitions in his works create a tranquility, while the music is ushered forward by gradual changes in elements of the sonic image. 
Bendik's modern music production stands out for its embrace of melodies and inflections which embody a long tradition. His latest album Svein svis draws on Norwegian folk vocal tradition, featuring the voices of Helga Myhr and her mother and teacher Gunnlaug Lien Myhr. Representing two generations with its similarities and differences, their voices complement and challenge each other. This playful duality between the vocals is mirrored and brought forth by the musical context in which they are placed. The incorporation of vocals from the Norwegian folk into experimental electronic music in Svein svis demonstrates that not only can tradition and modernity co-exist, but they can enhance each other in surprising ways, highlighting the best qualities of each.